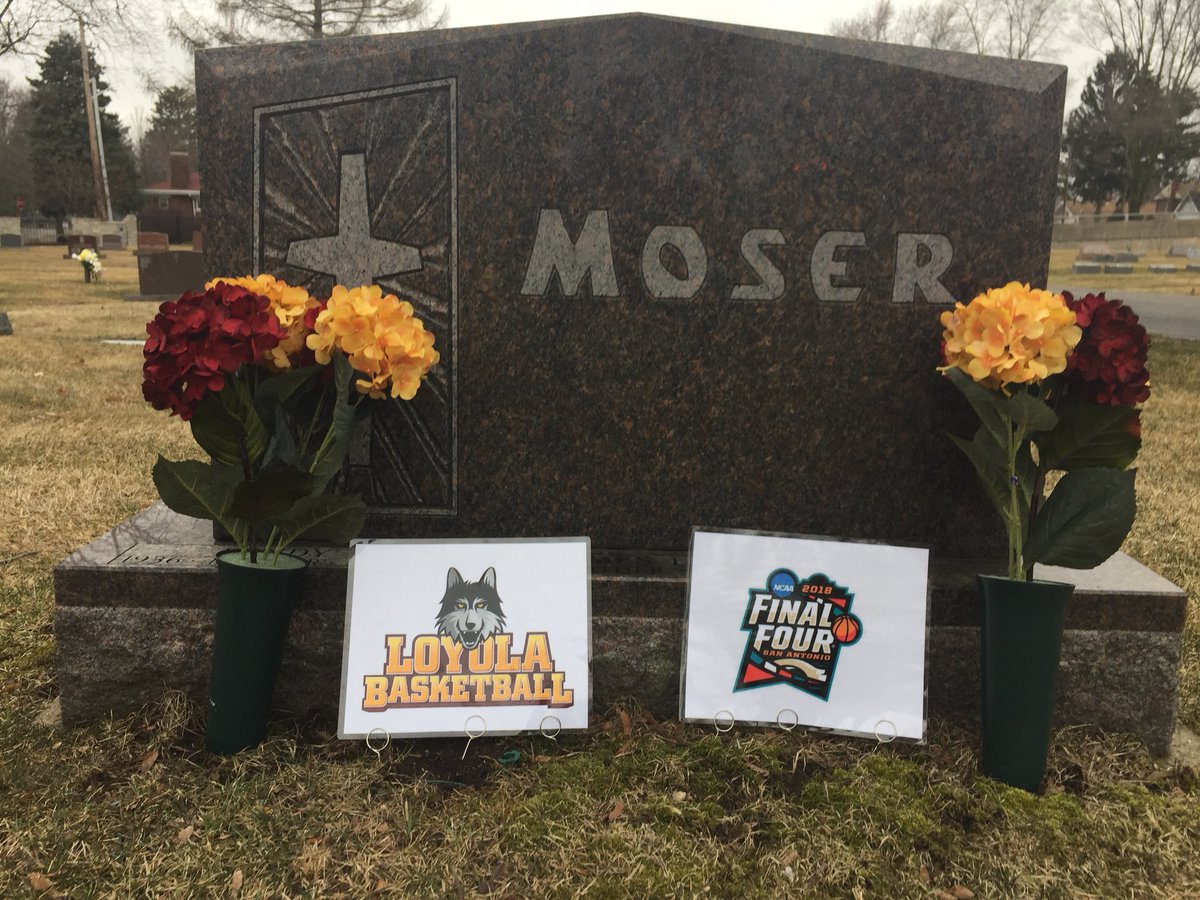 By Melissa Johnson Williams
This picture and tweet appeared on Loyola Coach Porter Moser:
"So many unbelievable images from this journey. Been in & will share later . This 1 touched my. My brother Mitch sent this. My parents gravesite in Naperville. YOU ARE WHO YOU ARE BECAUSE OF YOUR PARENTS! I am here today because of them! I know they are with me !"
We visit graves to pay respect and honor those who we have lost.